THE SIREN MAGAZINE (Editor-In-Chief): The Siren is the University of Oregon's only official feminist publication. To continue telling the stories of marginalized voices and spreading important feminist news, The Siren needed to gain back its once-strong following. This required a complete magazine redesign, a stronger web presence, and a push for edgier, more compelling content. These tactics doubled the contributor base and tripled readership. Read issues of The Siren here or check out the coverage from Harper's Bazaar.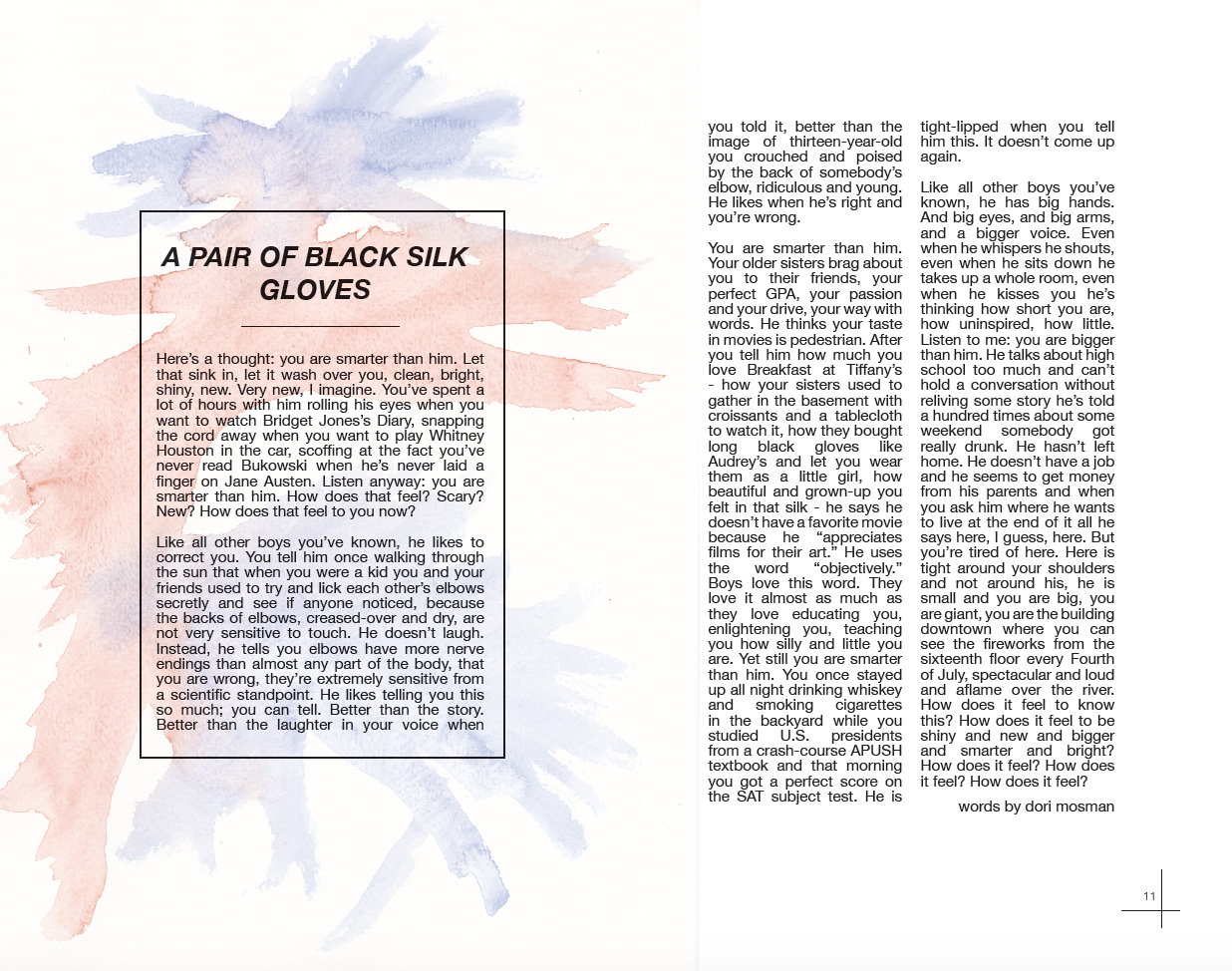 OREGON QUARTERLY (Guest Writer): Oregon Quarterly is the alumni magazine of the University of Oregon. To reflect on Reset the Code and let alumni know about the work of students, I guest wrote an OQ article about the campaign . You can find my article here.
SPOON UNIVERSITY (Managing Editor): Spoon University is a digital food resource for college kids across the country. The site is tailored to a generation that's notoriously more interested in Instagramming great meals than cooking them. Spoon uses data analytics to craft content that is as relevant, interesting and as shareable as possible. My work has trended nationally, putting me in the top 10% of Spoon University's 5,000 writers and earning me the chance to create branded content for General Mills and GrubHub Food Delivery. You can find my articles here.
THE EMERALD MEDIA GROUP (Copywriter): The Emerald Media Group taps into the Eugene market through print ads, event guides and newspaper special sections. The company primarily works with local businesses to create advertising for the Daily Emerald and online publication. These are ads I wrote and designed for some of the Emerald Media Group's local clients.